Rev. Carl Richardson
Visitation Pastor
Pastor, role model, professional.
I am Pastor Carl Richardson. I have always felt that it is not only an honor that the Lord called me to be his own but that he called me to serve him as a Pastor and Marge to be my helpmate. I have been called by St. Paul to minister both at home and in the hospital to those who are not able to attend worship regularly. In this office I am able to bring the Lord to them both in Word and Sacrament. I retired from the regular ministry in May 2016 after serving since 1970 when I was ordained. Before that I was an Aeronautical Engineer with Lockheed Aircraft when the Lord called me. It is a delight that I am able to continue serving the Lord among the many wonderful people of St. Paul and this community.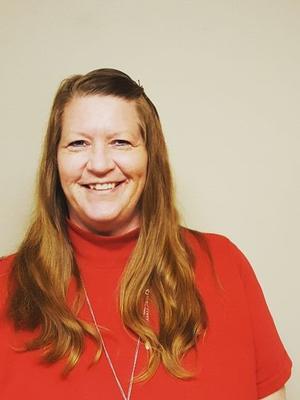 Carmen O'Brien
Administrative Assistant
Organizer, author, confidant.
Hi! My name is Carmen, and I began working at St. Paul's in October of 2013. Before that, I worked in the broadcast industry for over 20 years. There, I was referred to as a puppet and a robot. I LOVE being at this church--where I now qualify as a person. My favorite part of my job is the people. Some days are crazy and hectic around here, but there is always a smile or a hug to let you know everything is going to be just fine. Also: I collect elephants and Wizard of Oz items, and my favorite color is orange.
Emma Auger
Director of Christian Education
Intern, administrator, Bible lover.